Antonios Kypreos
Founder, Director of Portfolio Management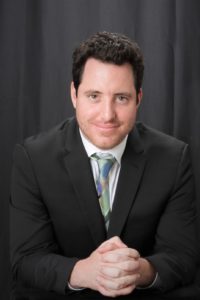 Antonios (Tony) Kypreos is the founder and co-managing partner of Axion Financial Group. AFG is a boutique family owned investment advisory firm that works with a small select group of affluent status investors, in addition to the investment management needs of the Kypreos family capital. Tony started AFG with a mission to offer the affluent community a unique investment advisory service that was modeled after the family office style investment services of the ultra high net worth.
Before his time at AFG, Tony worked in the financial services industry in both investment advisory and private client service roles servicing the affluent community. Tony worked as a co-investment advisor for the investment management and asset allocation of family capital for the past decade. He worked in the alternative investment space, having co-founded an alternative investment fund. He has acted in an advisory capacity to start up firms and start up investment funds, as well as invested capital in early stage firms as an angel investor. Tony has on the ground experience in entrepreneurial business ventures in emerging and frontier global markets. He has been to 25 countries for business/leisure spanning five continents, lived in five nations around the globe and speaks, reads and writes native level English and an intermediate
Greek and Spanish. With regards to education, he earned his undergraduate degree from Drexel University in Philadelphia, USA where he majored in International Business and was awarded Magna Cum Laude distinction. He earned his postgraduate business degree at IE Business School (Instituto de Empresa) in Madrid, Spain and completed an MBA exchange program at Adolfo Ibanez University in Santiago, Chile. Tony is involved in the Hellenic American community and business organizations in the Philadelphia area and volunteers as a tutor and mentor in the Hispanic community in South Philadelphia.
---
Neoklis Kypreos
Partner, Director of Investment Strategy
Neoklis (Nick) Kypreos is the co-managing partner of Axion Financial Group. Nick has acted as chief investment officer of the Kypreos family capital and extended family investment capital for the past two decades, working in investment management, asset allocation and estate and tax planning for the family.
Nick was Founder and Research Director of K&H Technologies Inc, an automotive coatings' company which pioneered the development and application of water borne coatings for automotive interior substrates for all OEM automotive companies worldwide. Prior to K&H Technologies, Nick was a Research Scientist for Rohm and Haas of Philadelphia, USA (Currently Dow Chemical) in their research laboratories for flexible substrates and leather coatings. He has extensive entrepreneurial experience having founded multiple companies for profit and not for profits 501(c) (3) charitable organizations and acted as Director and Manager. Nick has worked in developed, emerging and frontier international markets. He has worked on a volunteer basis consulting and advising small businesses on strategic planning cash flow and cost management practices and holds numerous Board positions in various non -profit organizations in his community. In terms of education, Nick holds a Bachelor of Science with Honorable Distinction from Nene College Northampton U.K, where he was awarded a full academic scholarship. He is actively involved in his community, having acted as a Parish Council Member of the St George Greek Orthodox Church in Ocean City MD, and also as the founder of the St. George Greek School, among numerous other organizations. Nick has been to 32 countries for business/leisure spanning 6 continents, lived in 3 nations and speaks, reads and writes a native level Greek and English and an intermediate Spanish.